Oregon is facing an epidemic.
Black and Brown k-12 students face disproportionate school discipline and incarceration compared to their white peers.
THe Problem: Education not Incarceration
Historically, Black and Brown students encounter high rates of trauma even prior to starting school.
This trauma, often untreated, can manifest as behavioral problems in the classroom. When educators fail to recognize the signs of trauma or how trauma can influence behavior, students suffer.
Only 1 in 11 Portland students is Black, but Black students represent nearly 1 in 3 disciplinary actions.
Only 1 in 25 Portland educators is Black. Research shows that Black educators are less likely than White educators to view Black students' behavior as disruptive. Black students with Black educators are disciplined less often than those with White educators.
As a result of this exclusionary discipline and lack of equity, Black and Brown students fall behind and are more likely to encounter the criminal justice system.
Solution: Awareness and training
Acknowledging the problem is the first step. While we recognize the importance of expanding the demographic diversity of Oregon's educators; Books Not Bars believes the immediate solution to the problem is bringing awareness to the issue and providing quality training in equity and trauma informed care for all educators. By offering these services, educators are better equipped to provide an improved educational experience to all students.

What are #equity and #traumainformedcare?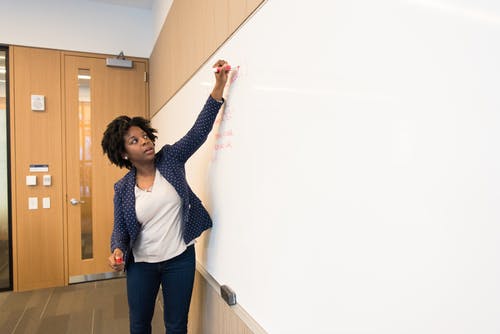 Only 1 in 25 Portland Educators are Black.
Our Approach
At Y.O.U.th we provide hands-on resources and training tools to educators, parents, administrators, and students to help everyone understand trauma and its effects on child welfare and education.
What you can Do
Join our email list for resources and community events as well as stories of positive change.